Ever get tired of nothing but "new" music? Don't get me wrong, I love discovering new bands, awesome new songs, and albums, but sometimes the old favourites from days gone by get lost in the shuffle. And, subsequently forgotten. With the sheer influx of pre-release promos I receive from companies and outlets around the world, I fall into this trap all too often. But sometimes you uncover a forgotten gem. You see, I have a little OCD problem with how my albums, bands, and songs display in my media player and so I have a monumental task at renaming files so they fall as I wish them to. So, recently while organizing my digital library (quite the task at over 7,000 albums), I revisited an old friend. The BARSTOOL PROPHETS – Crank album is a huge piece of my yesteryear. And it still comes out fantastically after all this time.
BARSTOOL PROPHETS – A Little Backstory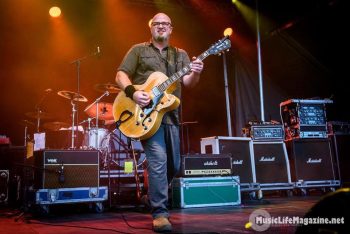 The Barstool Prophets are a Canadian band based out of Cornwall, Ontario. They formed in 1993 consisting of Glenn Forrester (bass), Graham Greer (vocals, guitar), Al Morier (guitar), and Bob Tamas (drums). Only three albums make up the musical catalogue. An indie release, Deflowered in 1993, Crank (1995) and Last of the Big Game Hunters (1997). The latter two appeared for Polygram. With the changing climate and the "file sharing" craze taking off resulting in lower album sales even though they were performing larger gigs, Barstool Prophets took a break.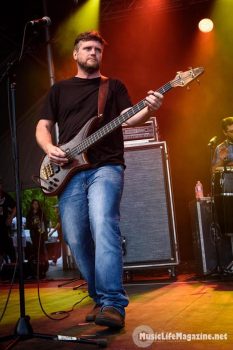 The band, to my surprise, is back in business! While rockin' to the album, I thought I'll do a blog on it for CGCM. I looked to see if they had a Facebook page…and sure enough not only do they, but they have gigs!
BARSTOOL PROPHETS – Crank (Retro Review)
I purchased Crank on the back of lead single "Mankind Man" and more so second single "Paranoia" which was a regularly played feature on Southern Ontario radio station 97.7HTZFM at the time. I loved the name of the band, finding it witty and clever and also considered myself somewhat of a barstool prophet. Twelve songs make up Crank leading off with the first single "Mankind Man". It's a slower building song, steadily gaining intensity over the 4:18 minutes. Researching for this blog, I discovered that MuchMusic wouldn't play the video for it because it was too dark and moody.
"The Ledge" is more upbeat even though the lyrics may not be. Same case with "Little Death (Oh Mary Mary)". The second single "Paranoia" was a much bigger hit thanks to a playable video. Coupled with "Short & Curlies", which is loaded with witty clever lyrics, both are my standout choices. They both also have an easily identifiable "funk" to them that earworms like hell! The harmonica adds a nice texture to "Birdman" another mid-paced rocker full of venom vocally. "Wasted" is feisty little number and "Good Neighbours" a bit of a grinding rocker with "Beat My Brain" pumping the blood. Closing composition "Sunshine So Fine" has a sing-along campfire feel to it almost.
There's a couple of ballad fare included as well and we all know how much I love that style. "In the Way" and "Robin's Song" which features some serious subject matter. Both these slower songs pass the Meister test somehow and are "acceptable ballads".
BARSTOOL PROPHETS – Crank (Final Words)
All throughout every song, it's the lyrics. I'm not usually a lyric guy, but Barstool Prophets deal with some different subjects and deliver a message in each and every song. The lyrical content is certainly volumes more intelligent than a lot of music then and now. It gets you thinking about things sometimes. And the music is just as good in my ears as yesteryear. Hello, my old friend nice to get re-aquainted this afternoon…especially when life has me by the "Short & Curlies"!
***Special thanks to Sue Sadzak from Music Life Magazine for the use of her photo captures in this blog***
BUY: Amazon.ca / Amazon.com
Cheers,
The Meister
Find more of my album reviews here: Meister Music
CGCM Podcast / Meister on Facebook / Meister on Instagram / Meister on Twitter / Meister's Email
[embedyt] https://www.youtube.com/watch?v=J9_RzzKQZ68[/embedyt]