Bullet is a straight-ahead AC/DC-style Hard Rock/Heavy Metal band from Vaxjo, Sweden. Originally culminating in 1996, the current roster sees Dag "Hell" Hofer (vocals), Adam Hector (bass), Gustav Hjortsjo (drums), Hampus Klang (guitars) and Alexander Lyrbo (guitars). One of my early articles, when I started out writing for Decibel Geek, was a piece on Bullet. Discovering them somehow not too long before that, I loved the band and everything I'd heard. I guess I just felt that the world needed to discover Sweden's Bullet. Although oft likened to AC/DC, there's a lot of NWOBHM lurking in there as well. Vocalist Dag "Hell" Hofer has a high pitched screeching wail that at first can be a bit stark. Once you sit with it for a few moments you realize how much it compliments the music.
When the decision was made to attend my first overseas giant music festival, 2013's Sweden Rock Festival, Bullet was involved. They were not the sole driving force but certainly played a factor. And I again caught the live Bullet experience during 2018's foray to Sweden Rock Festival. This album captures their live show very well, based on my two experiences.
BULLET'S Hampus Klang on Live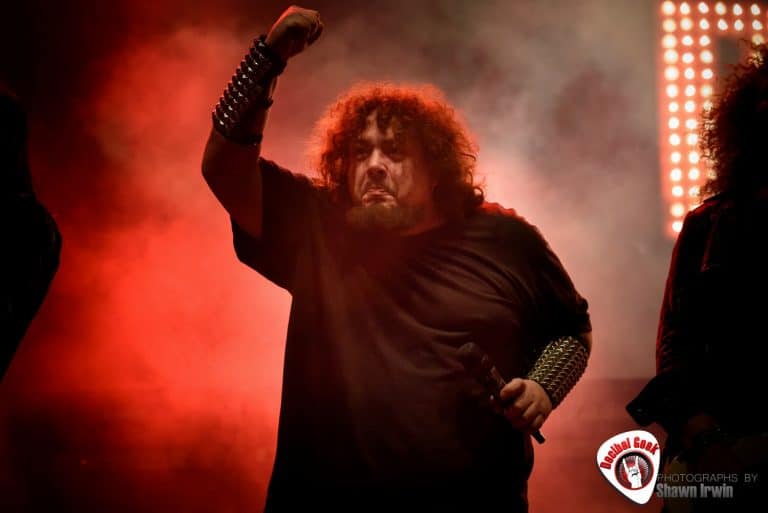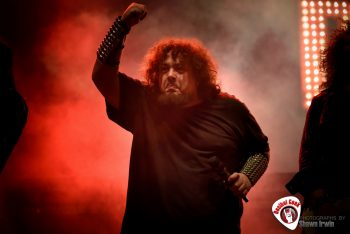 "There aren't many bands these days that have what should be obvious: a wall of Marshalls, long hair, an old tour bus, and who play 100% live without using backing tracks or stuff like that," explains Hampus Klang. "The main part was recorded in Germany. It's a mixture of three gigs from our 2017 Storm Of Blades tour and the Dust To Gold tour in 2018. Both were filled with headbanging maniacs who thirsted for heavy metal and a good time. We also used recording devices in the crowd to capture the true heavy metal experience of a live Bullet show." The album was recorded by Bullet's live technician Dennis Åhman and Arne Lakenmacher (Annihilator, Doro, Axel Rudi Pell). It was mixed by Mankan Sedenberg (Crucified Barbara, The Flower Kings) at the Pama Studios in Torsås, Sweden, and mastered by Maxe Axelsson (Karmakanic, among others).
BULLET – Live (Album Review)
"Uprising" leads the album after a rather flaccid announcer does the old standard "make some noise for Bullet live from Sweden" routine. Although I'm not a fan of album intros, "Uprising" is perfect (especially in a live setting) to heighten the anticipation as the concert begins! As on the 2014 album, Storm of Blades where "Uprising" originally appears, it leads into "Storm of Blades". This is a hard rock anthem that I'm surprised hasn't been adopted by an NHL team as yet! Following the table of contents of the Storm of Blades release, "Riding High" charges in next with it's "widdly" guitar work tasty as ever!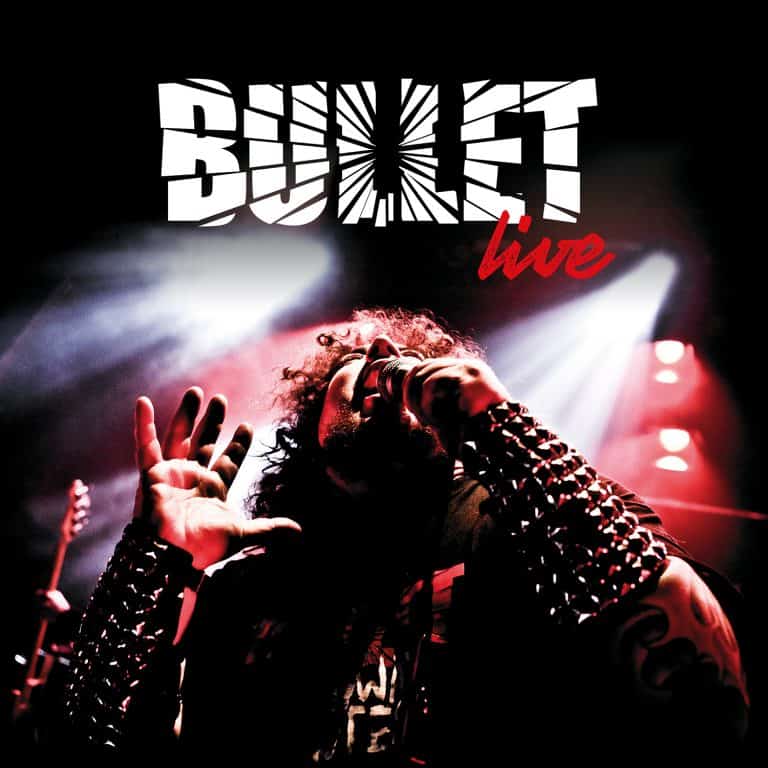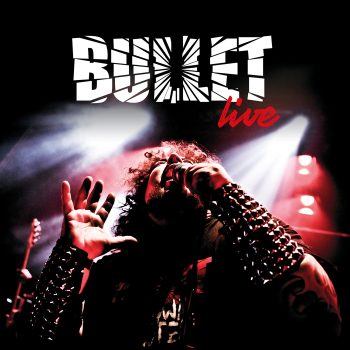 From there it's back to 2006's Heading For The Top album to "Turn It Up Loud", one of my absolute favourite Bullet stompers. However difficult, it's topped next with "Dusk Till Dawn" off 2008's Bite The Bullet. You can really hear the crowd cheering during this ripper, helped I'm sure by the fact they used "recording devices in the crowd to capture the true heavy metal experience of a live Bullet show" says Hampus Klang.
Now it's time to showcase the newest Bullet issue, Dust To Gold, which hit in 2018. Featuring audible crowd chanting, "Dust To Gold" stands alone. Two back to back Dust To Gold two-packs appear later on. "Speed and Attack" and "Ain't Enough" come after Bullet classics "Rambling Man", "Bang Your Head" and "Hammer Down".  The other Dust To Gold duo, "Fuel The Fire"/"Highway Love" enters the scene three songs later after the lone Full Pull album representation, "Rolling Home", and the lone Highway Pirates track, "Stay Wild". Sandwiched between those two is "Heading For The Top". Things close out with "The Rebels Return" from 2003's Speeding In The Night. Followed by Bite The Bullet's title track.
BULLET – Live (Meister's Final Thoughts)
Bullet has been delivering awesome "get your aggression out" straight-ahead bangers since their inception. After a rough day, their hard-driving outputs help me relieve the stress as my fist raised, head nods and foot taps. I've even been known to bounce and jump around my apartment with Bullet cranked to the max. I feel Bullet – Live captures the band's stage show quite well, the next best thing to being in the crowd!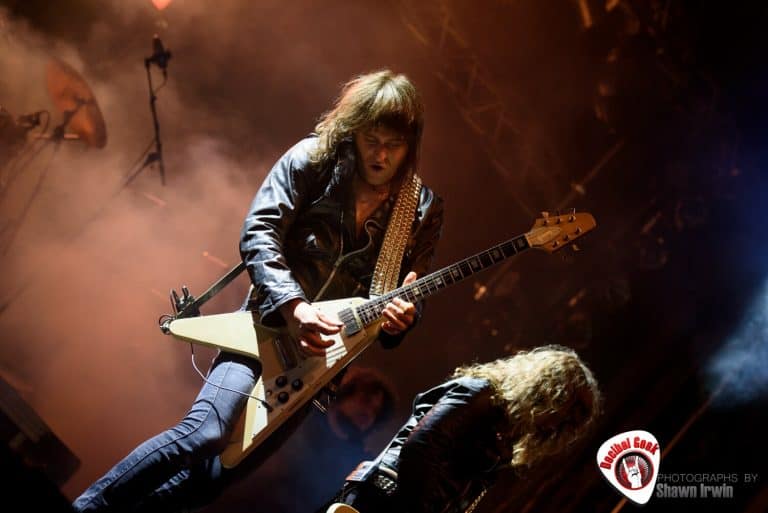 Check out my other Bullet articles: I Bit The BULLET / SRF 2013 Day One Blog / Storm of Blades (Album Review) / SRF 2018 Bullet Anticipation Article
BUY: Amazon.ca / Amazon.com
Cheers,
The Meister
Find more of my album reviews here: Meister Music
CGCM Podcast / Meister on Facebook / Meister on Instagram / Meister on Twitter / Meister's Email