Hailing from Calgary, Alberta, Canada Kobra and the Lotus (KATL) formed in 2009 and have toured all over Canada, USA, and Europe. They are currently on tour supporting Sebastian Bach, former singer of Skid Row. For 2019 the band is back with their 6th full-length studio release, Kobra and the Lotus – Evolution on Napalm Records.
First time I heard of KATL was in 2014 when they opened for Def Leppard and KISS on tour. Knowing I'm such a big KISS fan, you may be surprised I did not see them on this tour. High Priestess came out in 2014 which was a great album, but it was their next release, Prevail I in 2017 that got me hooked. This CD was my 5th top pick of 2017. In 2018 Prevail II came out and was my top release of 2018.
In 2017 KATL toured opening for Xandria. I was able to see them live in Toronto for the first time and had a quick conversation with lead singer Kobra Paige.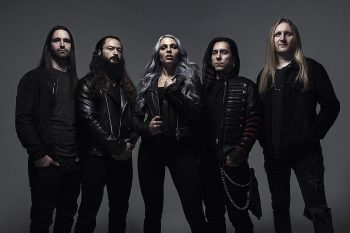 Patiently waiting for many months after it was announced there would be a new album in 2019, I finally got my hands on the press release just before the album was released on September 20th, 2019. Still waiting for my copy of Evolution to come in the mail from Japan it was great to crank up the new release.
Kobra And The Lotus – Evolution
Eleven new tracks on the new album start out with the first song "Evodem" an instrumental intro, before kicking into the title track "Evolution". This song begins with heavy guitar riffs and Kobra's powerful vocals. Throughout the track, she changes it up on the softer side of her vocal range. If this song is any indication of the direction the Evolution CD is taking us, we are all in for a treat.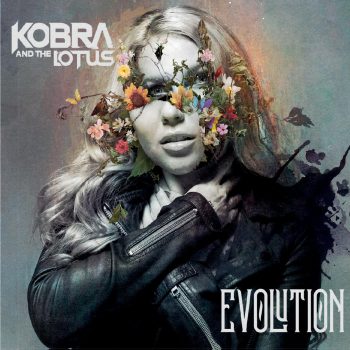 Next up is the first release "Burn". I have played the "Burn" video many times since the day it was released. Straight-up hard rock and a perfect single to give their fans what we have been craving since the Prevail albums.
"We Come Undone" continues the hard rock taste of Evolution. "Wounds" gives us a little different aspect throughout the track with softer vocals and still some heavy guitar sound.
"Thundersmith" and "Circus" are both unique compared to the other tracks. They are both very strong tracks that fit very well on Evolution.
KATL have always had slow songs and "Wash Away" is the new ballad. Over five minutes long, this track really showcases Kobra's beautiful vocal range giving this track a symphonic ambiance.
"Liar" a little more pop, commercial-style with still some heavy guitar throughout the track.
Next up is the second release "Get the F*ck Out of Here". A very catchy song that just makes it so hard not to sing along. Even though it is a great song, the title doesn't do it for me. I won't be singing along to this track out loud.
The new CD finishes with a bang on the track "In the End". The wonderful diversity of sound on the last track only has me wanting more. Evolution being only forty-one minutes, I am excited that the Japanese version has a bonus track called "Tokyo". I can't wait to hear this and continue to play Evolution over and over.
Shawn "Animalize" Irwin
BUY Evolution: Amazon.ca / Amazon.com
My other reviews on CGCM: Shawn "Animalize" Irwin