On February 1, 2019, British heavy metal band Rock Goddess will unveil a Double-A single. The two-song issuance contains "Are You Ready?" and also "Calling to Space". The two tracks are a prelude to the forthcoming album, This Time, which is due on March 1, 2019. And after sampling the advance press promo for these two songs I, The Meister, can honestly say, get ready! These are just the tunes that ole Meister can groove to. The Radio Edit of "Are You Ready?" sinks its hooks in fast and deep right from the beginning riffs.
Rock Goddess, a part of the NWOBHM movement, started as far back as 1977 when founders Jody and Julie Turner were just 13 and 9 years of age! The Turners remained constant and with some membership changes over the course they issued three full-length albums. The 1983 debut, Rock Goddess, followed later that same year by Hell Hath No Fury and ending with 1987's Young and Free, all highly playable NWOBHM albums through and through. Unfortunately, by 1987 they had disbanded. The band reformed in 2013 with both the Turners and original bassist Tracey Lamb. In 2017, some 34 years later, the It's More Than Rock And Roll 3-song EP surfaced.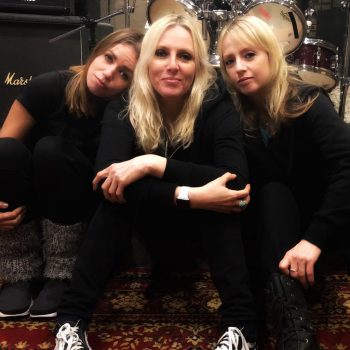 Now, with Lamb vacating under "unforeseen personal circumstances", Jenny Lane has stepped into the bass role. The forthcoming This Time album does, however, feature Lamb's bass parts. Watch for the album March 1, 2019, via Rock Goddess' own label Bite You To Death Records in conjunction with Cargo Records.
Unfamiliar with the all-female heavy metal trio until their appearance at Sweden Rock in 2015, I loved what I heard before the festival. Live, they were mind-blowing. I became a big fan very quickly and eagerly anticipate This Time. Hopefully, another chance for a live gig comes alongside its release!
BUY Rock Goddess music: AMAZON.ca / AMAZON.com
Cheers,
The Meister
CGCM Podcast / Meister on Facebook / Meister on Instagram / Meister on Twitter / Meister's Email
[embedyt] https://www.youtube.com/watch?v=5hbfb1SUxms[/embedyt]