Some years back, let's say in January/February of 2015, a plain kraft paper envelope arrived in my mailbox. Simply addressed to "The Meister", inside was the self-titled album from Hamilton, Ontario band Sarasin. Now, I had caught no whiff of mention or knowledge of Sarasin pre-kraft envelope arrival at my doorstep. I found a CD containing a heavy metal band of the relatively traditional sense. I positively reviewed the CD and even had a skype chat with drummer Roger Banks. Sometime later, in 2016, Sarasin inked a deal with Pure Steel Records to re-issue the album, reviewed for Decibel Geek by staff writer Phil Lisotti. I saw them rip on stage opening for Brighton Rock's 30th Anniversary in 2016. And now I recently received Sarasin – Raise the Pain promo for review.
Sarasin – Brief History
The accompanying EPK supplied some information on Sarasin, this new disc and where they've been for almost four years. The band, forged in the steel mills of gritty Hamilton Ontario, recorded their first indie EP in the late 1980s. In the years to follow Sarasin forged ahead, developing a rabidly loyal fanbase in their local area. As the EPK states: "Unpretentious persistence has kept this band driving forward… with their heads down simply doing what they love, smashing their fans in the face with memorable, hard-hitting, pulse driving Metal!"
In 2007 Sarasin independently issued a full-length CD, Daggers, Lust, Disgust, featuring vocalist Phil Naro (Talas, Peter Criss, Naro). Surging forward, concentrating on the live show and playing as many as they could Sarasin kept on. But sadly in 2012 co-founding member and bass player Rob Grant succumbed to a long battle with cancer. Mourning their fallen brother, the band reloaded and delivered the kraft paper envelope contents in 2015 (2016 officially on Pure Steel). A year of touring saw then vocalist Michael Wilson leaving the band due to health reasons.
As a result, remaining Sarasin members Greg Boileau (guitar), Roger Banks (drums) and Les Wheeler (bass) drove forward with something more heavy, epic and aggressive. Now with original vocalist, Fabian Bortolotto, from the 1980's EP back in the fold, Raise the Pain was produced and engineered by Juno award-winning producer Julius "Juice" Butty at his new state of the art recording studio The Arc. Welcome to Sarasin – Raise the Pain.
Sarasin – Raise the Pain (Album Review)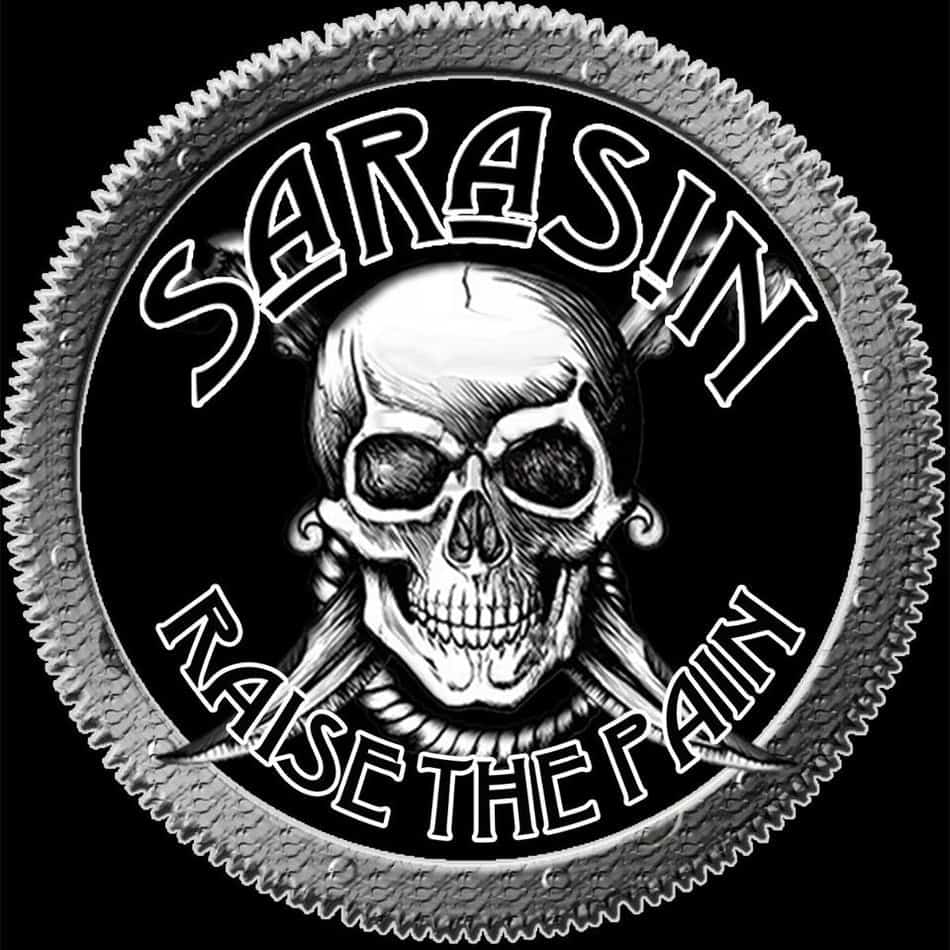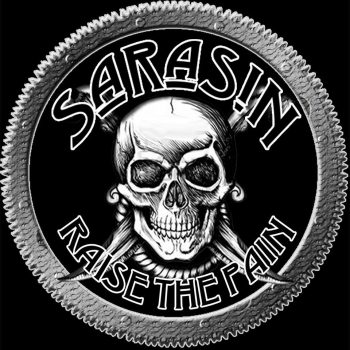 The band promotes Raise the Pain as having nine tracks. I find this to be a bit of a falsity. The first audio recording is "Abandoned Planet". And it is a 1:01 long instrumental intro. This does not count as a track. Personally, I hate these useless intros on any and all albums whatsoever. But following that we dive headlong into the first proper track, "Alive and Dying". Featured in this one is a brow-beating grinder of a riff, getting its hooks in right from the off. The vocals from Bortolotto exhibit a warm melody that compliments the musicality. A well-crafted composition and an enjoyable listen.
"Human Race" is a bit of a plodder and not a standout in my opinion. Not that it's not written or performed poorly, just not my flavour. But then comes "Kill the Fool". As heavy as this one is, it still exudes an endearing melody courtesy of Bortolotto's vocals. They are melodious when required, yet also have a biting snarl to them at other points. The title track, "Raise the Pain" features Roger Bank's thunderous drumming closer to the forefront. Between that and Les Wheeler's basslines help to create an atmosphere as you listen. The absolute hands-down standout cut for me is "Raging Storm". It possesses the faster pace, higher energy that I love from my tunes. The kind that gets the blood pumping and the fist raging.
Lyrically, "The War" may deal with alcoholism, at a guess, and is another shorter, foot stomper. A ringing church bell and bassline thunder lead-off "Rolling Dice". The closer "UFO" is another pounder and a fitting wrap up to the collection.
SARASIN – Raise the Pain (Final Thoughts)
Sarasin have once again delivered an enjoyable record with some fantastic musicianship. The whole album showcases Greg Boileau's guitar talents as solos and riffs are quite frankly littered everywhere. For me personally, the faster, high energy, fist-raising tunes are the best, but that's just a personal preference.
Meister's Review of the independent release: Sarasin (Album Review)
Meister's Sarasin Concert Review
Phil's Review of the Pure Steel Release: Sarasin (Album Review)
Cheers,
The Meister
Find more of my album reviews here: Meister Music
CGCM Podcast / Meister on Facebook / Meister on Instagram / Meister on Twitter / Meister's Email