Here goes the influence once again! Those that maybe listen to CGCM Podcast, or read a few of my articles have probably noticed mention of an influential person in my life. Sometimes even called "The Bad Influence", although that's only in jest. This person has opened my eyes and ears to quite a bit. Now, of course, I knew of The Wildhearts. But I was not overly familiar with their outputs, maybe just a song or two here or there. This person's love and respect for the band and music drove me into their catalogue. Damn, I've missed some really great stuff!
Now that my ears are open, I was disappointed losing the chance to see them live when they were unable to make it to The Monsters of Rock Cruise 2018. Damn visa issues! But now I will certainly enjoy the opportunity afforded by Call of the Wild Festival, UK, May 24-26! And looky here, just ahead of that event comes a new album: The Wildhearts – Renaissance Men on May 3, 2019.
The Wildhearts – Renaissance Men Press Release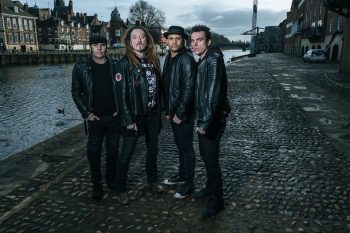 The Wildhearts – Renaissance Men is the band's first full-length album in ten years and comes to us via Graphite Records. From the Press Release: "The Wildhearts' classic line up of Ginger, CJ, Ritchie, and Danny, recorded the energetic and diverse Renaissance Men at the Treehouse Studio. Produced by Jim Pinder Renaissance Men finds The Wildhearts at their full creative tilt delivering hard-hitting, retooled classic rock with a modern twist. Bristling riffs and jagged, riotous hooks are their poison and the 10 songs are the perfect manifestation of the band's immutable wit, charm, and righteous anger."
The Wildhearts – Renaissance Men (Album Review)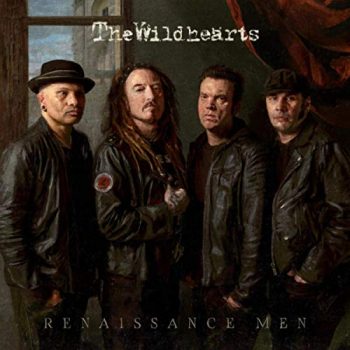 The Wildhearts – Renaissance Men opens up with the in your face supercharged pace of "Dislocated". An absolute barn burner loaded with thrashy punk sensibilities mixed with moments of melodic bliss can be heard below. Next up "Let 'Em Go" may be my current fave on the record. It's got a pop-flavoured punch to it that just raises your spirits and energy. I do hope this will be a feature at Call of the Wild.
The title track sits in the third spot on the disc and has a harmonious and melodically infectious chorus. Another track that just has that uplifting energy about it. Track four, "Fine Art of Deception", has a great shout-along chorus as they repeat "Bullshit". How often have you just wanted to shout that at someone? Go ahead and try it along to the chorus here, feels great! The rest of the lyrical content is something that I think we can all relate to when the relationship is over.
The whole album is loaded with punch and energy. Attitude and anger abundant throughout the lyrical content, yet a surreal ability to raise your spirits. A great "get you amped up for work album", it's been serving this purpose for a week or so now. The kind of album that leaves you feeling exhausted after it's run its course. Awesome stuff!
Call of the Wild
For more on Call of the Wild, check out our coverage here: Call of the Wild. And listen to CGCM Podcast Episode #53-Chat with Paul Stanley of Cloven Hoof Rum. As a sponsor of Call of the Wild and also CGCM Podcast, Paul joins us for great music stories, including one about Ginger Wildheart. Now, who's with me, rockin' out at Call of the Wild? Shoot me a message and we'll "Raise the Hoof"!
BUY: Amazon.ca / Amazon.com
Cheers,
The Meister
Find more of my album reviews here: Meister Music
CGCM Podcast / Meister on Facebook / Meister on Instagram / Meister on Twitter / Meister's Email
[embedyt] https://www.youtube.com/watch?v=xhoa0E87h34[/embedyt]