I owe a few things to the Northern Ireland band TRUCKER DIABLO. They were a huge part in my "reawakening". You see, I spent a number of years "out" of music. Mostly for reasons that I just don't care to go into here and it's not really important anyway. As I started to once again come alive with the missing piece of my existence, I mostly stuck to the bigger, known bands of yesteryear. Hey, this is where the addictions first took hold. I attended some shows, I even went on the inaugural Monsters of Rock Cruise. There was so much to discover from these beloved bands of my youth that I'd missed in the recent years of my musical silence and exile. Then I started finding totally new to me bands. The promo company sent me a download to the Songs of Iron record and I was hooked! Now the boys are back with a new single, TRUCKER DIABLO – Other Side of the City.
"I remember when we wrote City. Simon and I were in my old rock shed jamming and reminiscing about the old days, growing up, all our favourite films and music. Simon showed me this riff he had, and I started jamming and when he played the chorus, the first lyric I sang is still the lyric today. It was like magic and we loved it. We pride ourselves on good songs no matter how heavy or light, the song is king and we are proud of how it turned out". Tom Harte, Trucker Diablo
TRUCKER DIABLO – Other Side of the City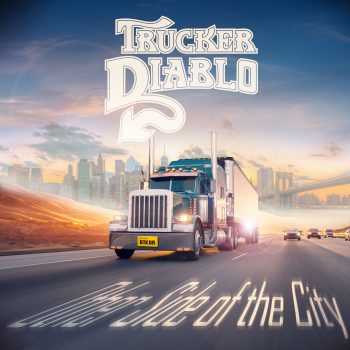 TRUCKER DIABLO – Other Side of the City comes to me as a two-song mp3 single. Two versions of the song "Other Side of the City" are included (Radio Edit/Album Edit). The single is available from April 26, 2019. Gleaning some information from the attached PR sheet, I learned that "Other Side of the City" is not technically a new track. It's actually an unreleased song from their early existence time period. Over the recent winter TRUCKER DIABLO regained control over the previously label owned albums The Devil Rhythm (2012) and Songs of Iron (2013). The band decided to celebrate 10 years of Trucker Diablo by re-releasing the first two albums in a special package, with bonus tracks and unreleased songs. Behold the unreleased "Other Side of the City". The 30 song package, Devil Songs, arrives in May!

The song itself has everything I've come to expect from TRUCKER DIABLO. The big beefy riffs. The melodies and choruses. The toe-tapping goodness that had me hooked off the start. Being more of a "heavy" guy, this one is a little more "radio-friendly" than my fave side of the big truck. But nonetheless catchy. It holds water right up there with their other more melodious affairs such as "Drive" off Songs of Iron. If you're a rock fan, this up your alley all the way to the scrawny cats and stinking garbage cans in the darkest corner. Still unsure…then listen below, for I've included the video :).
TRUCKER DIABLO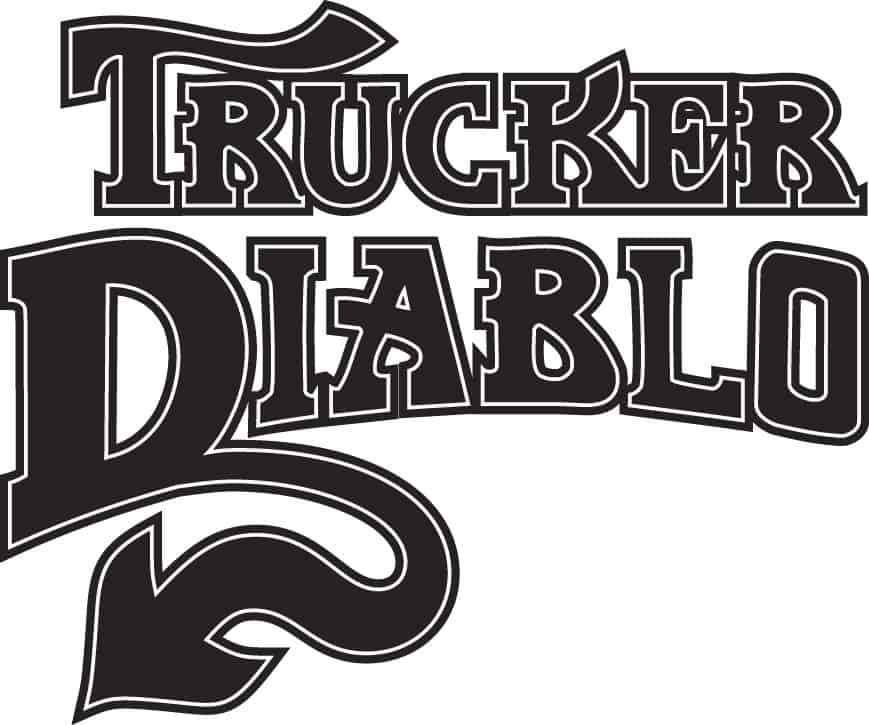 The boys started Trucker Diablo in 2008 in Northern Ireland and have cited influences by the likes of Creedence Clearwater Revival, AC/DC, Metallica, Anthrax, Annihilator and Thin Lizzy. Consisting of Tom Harte on guitar and vocals, Simon Haddock also on guitar and vocals, Jim McGurk on bass guitar and Terry Crawford rounding out the line-up behind the kit. Four full-length albums make up the current back catalog. 2012's The Devil Rhythm, 2013's Songs of Iron, 2015's Rise Above the Noise and 2017's Fighting for Everything.
Finally, I will get the opportunity to witness TRUCKER DIABLO live! That's right. The guys are appearing at Call of the Wild Festival in Lincolnshire, UK May 24-26. They are ripping it up on the first night of the festival and I'll be right there front row. I've waited a while to see TRUCKER DIABLO. They awakened my passion for discovering newer bands. The main reason that I'm coming over from Toronto, Canada is to see TRUCKER DIABLO…and the guys even asked me to bring some Canadian whiskey (Rye).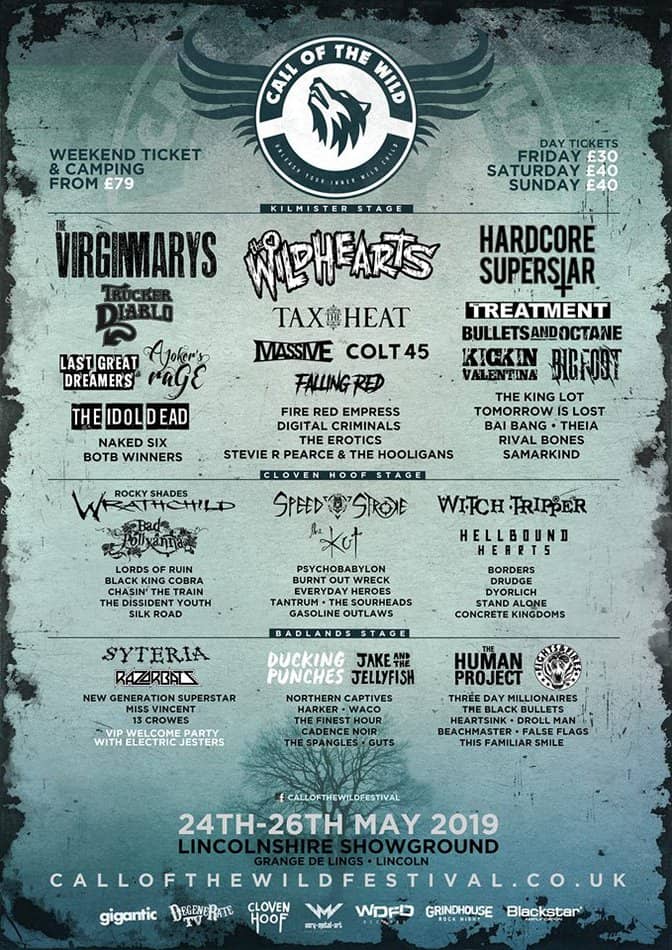 For a little more on Call of the Wild here's a link to all the CGCM Coverage to date: Call of the Wild Festival. And be sure to listen to CGCM Podcast Episode #53-Paul Stanley of Cloven Hoof. Cloven Hoof Rum is one of our CGCM Sponsors, but they are heavily involved in the UK music scene and are also a major sponsor of Call of the Wild with their own Cloven Hoof Stage! Why did we need that Canadian Whiskey again guys?
BUY TRUCKER DIABLO MUSIC: Amazon.ca / Amazon.com
Meister's TRUCKER DIABLO Album Reviews
TRUCKER DIABLO – Fighting for Everything (2017) / TRUCKER DIABLO – Rise Above the Noise (2015) / TRUCKER DIABLO – Songs of Iron (2013)
Cheers,
The Meister
Find more of my album reviews here: Meister Music
CGCM Podcast / Meister on Facebook / Meister on Instagram / Meister on Twitter / Meister's Email